HOW CREDIT WORKS
A credit score is a number between 350 and 850 that predicts how likely you are to default/fail to
pay a loan. There are five factors that make up your score…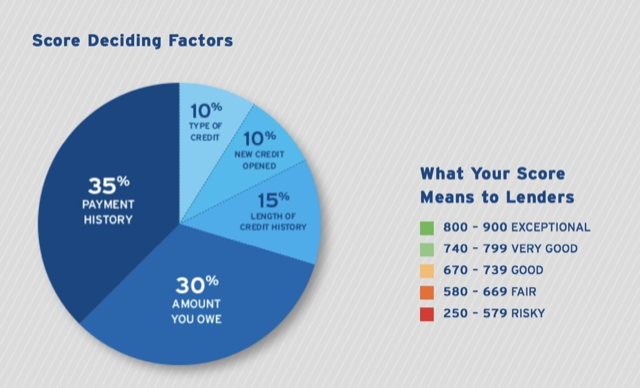 Payment History
35% of your score
Consistency of payments on your credit card balance.
Debt Amount
30% of your score
You are a risk you the loaner when you max out your credit cards.
Credit History
15% of your score
The legnth of time each of your accounts have been open and last active.
New Credit
10% of your score
Opening new accounts normally versus opening too many at once.
Credit Variety
10% of your score
A variety of loan types is better than a lack of variety.